Second Location Now Open: Subway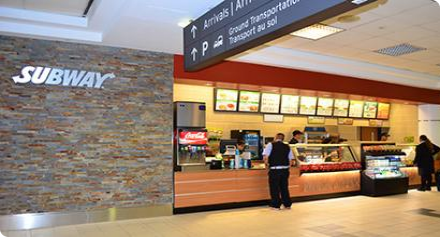 With more than 35,000 locations in 98 countries, the SUBWAY® brand is the world's largest submarine sandwich franchise. Fast, fresh, healthy made to order sandwiches to eat on site or take with you on your flight.
Location: Terminal 3, Before-Security (Canada), arrivals level - near domestic arrivals.

DFA Network - Adswerve 2 - DFA (7384) : DS Agency - Adswerve (20500000000000192) : DS Advertiser - TOGA (21700000001004983) Please do not remove Creation Date: 05-09-2014 -->